Zimbabwe (Rhodesia) civil war 1971-1979. Many years of fighting in Rodesia finally leads to the fall of the white regime: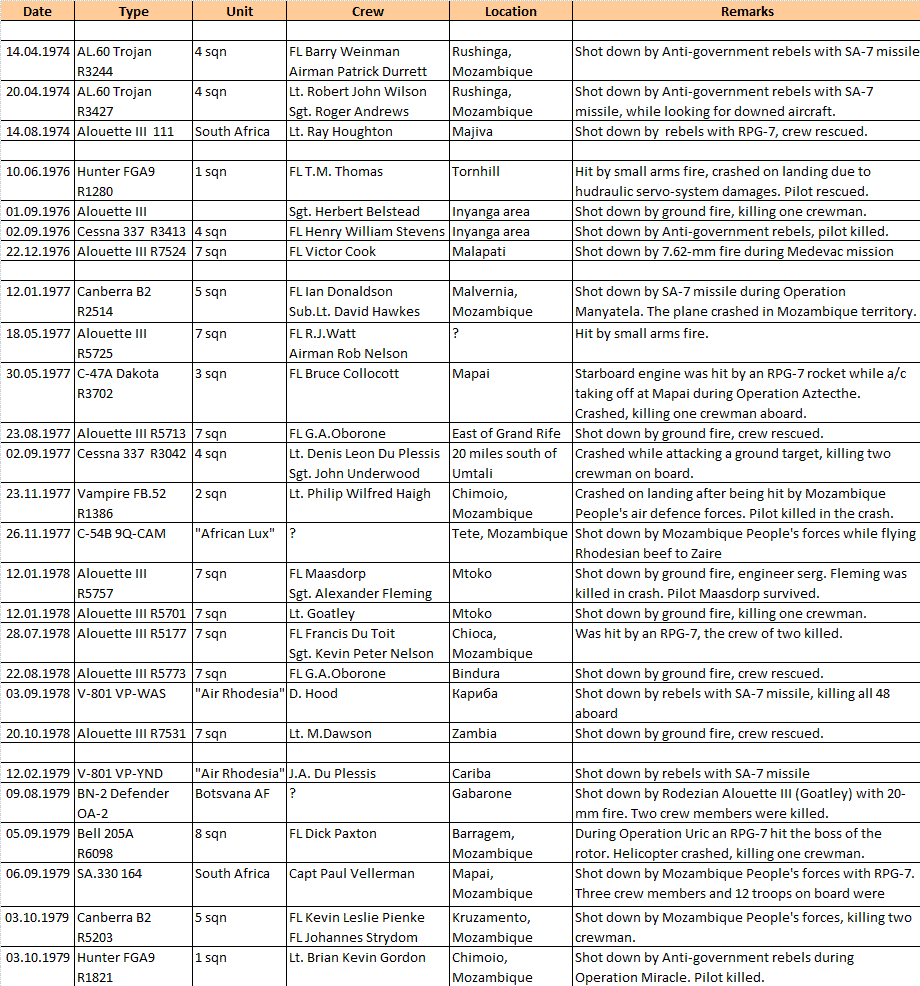 Guinea-Bissau War of Independence 1962-1974. List of Portuguese Air Force losses during the conflict in Guinea-Bissau against PAIGC guerrilas: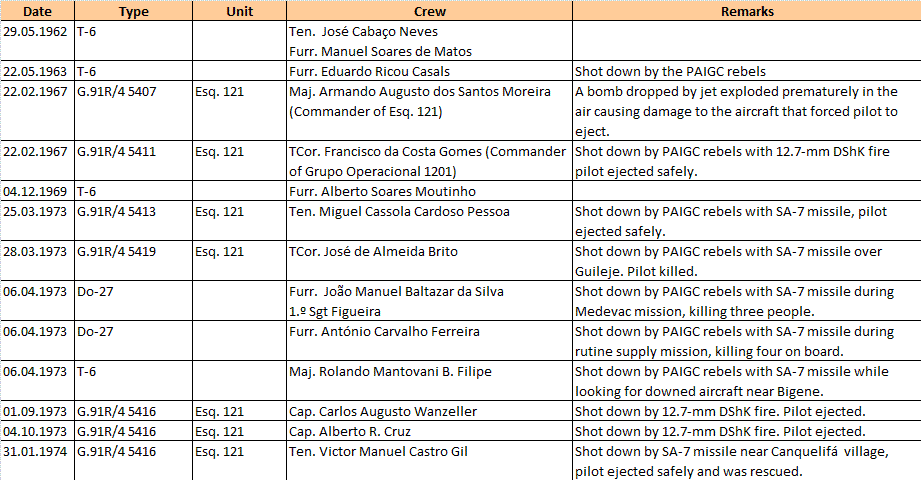 Western Sahara war 1975-1991. List of Royal Moroccan Air Force losses during operations against Sahrawi rebel national liberation movements (POLISARIO). Around 60% complete: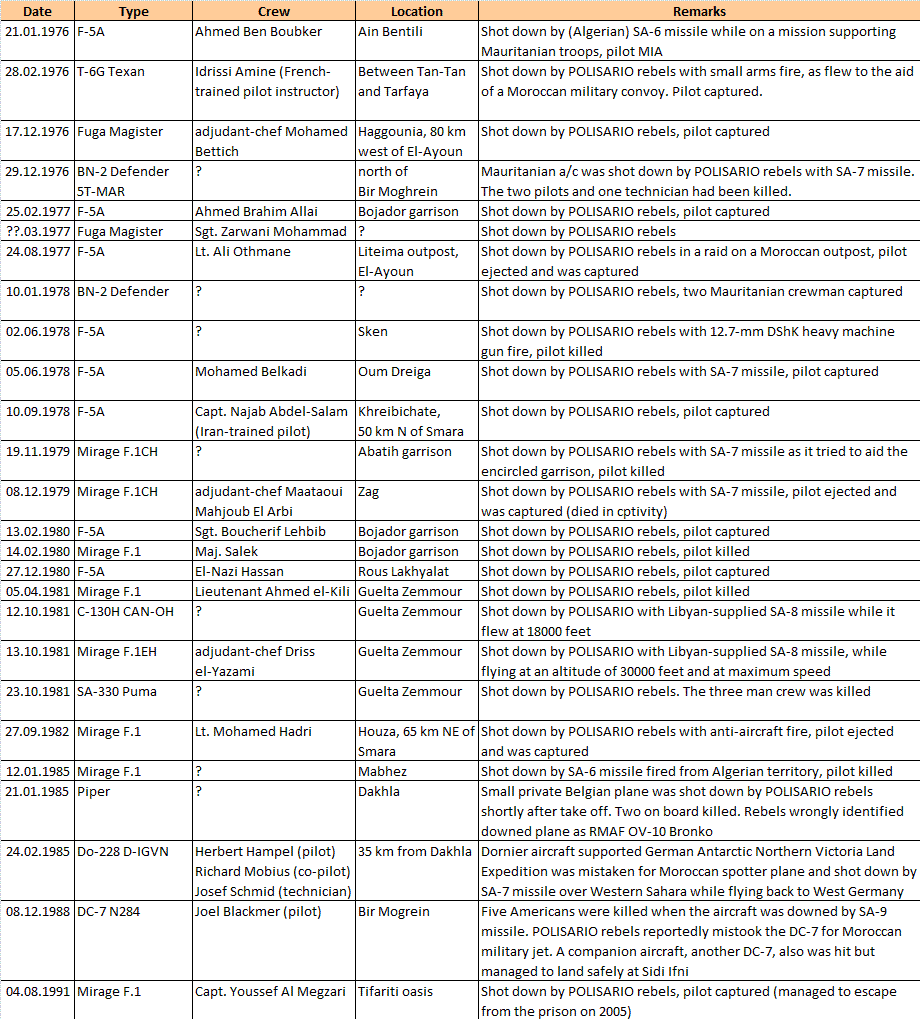 Mozambiqan civil war (1975-1992). List of Mozambique People's Liberation Air Forces losses during war against RENAMO rebels.